Restaurant
Not all hotels are the same. Neither are restaurants.
For someone looking for a place of creativity, discovery and inspiration …
It's here.
Awarded by the prestigious Michelin Guide with its first star, LAB by Sergi Arola is a celebration of artistic creation and gourmet cuisine in a setting that is
sophisticated and modern.
The quality and freshness of the seasonal ingredients, the innovative touch in each detail, become a gastronomic adventure that awakens the senses and where each taste is a delight.
With a privileged view of the magnificent golf course, the restaurant offers an intimate and exclusive atmosphere.
LAB by Sergi Arola provides an elegant cuisine with three dierent tasting menus as well as à la carte options. The restaurant also offers 550 wines from around the world, exclusive Cognac and Armagnac selections and a tea menu with 40 different varieties.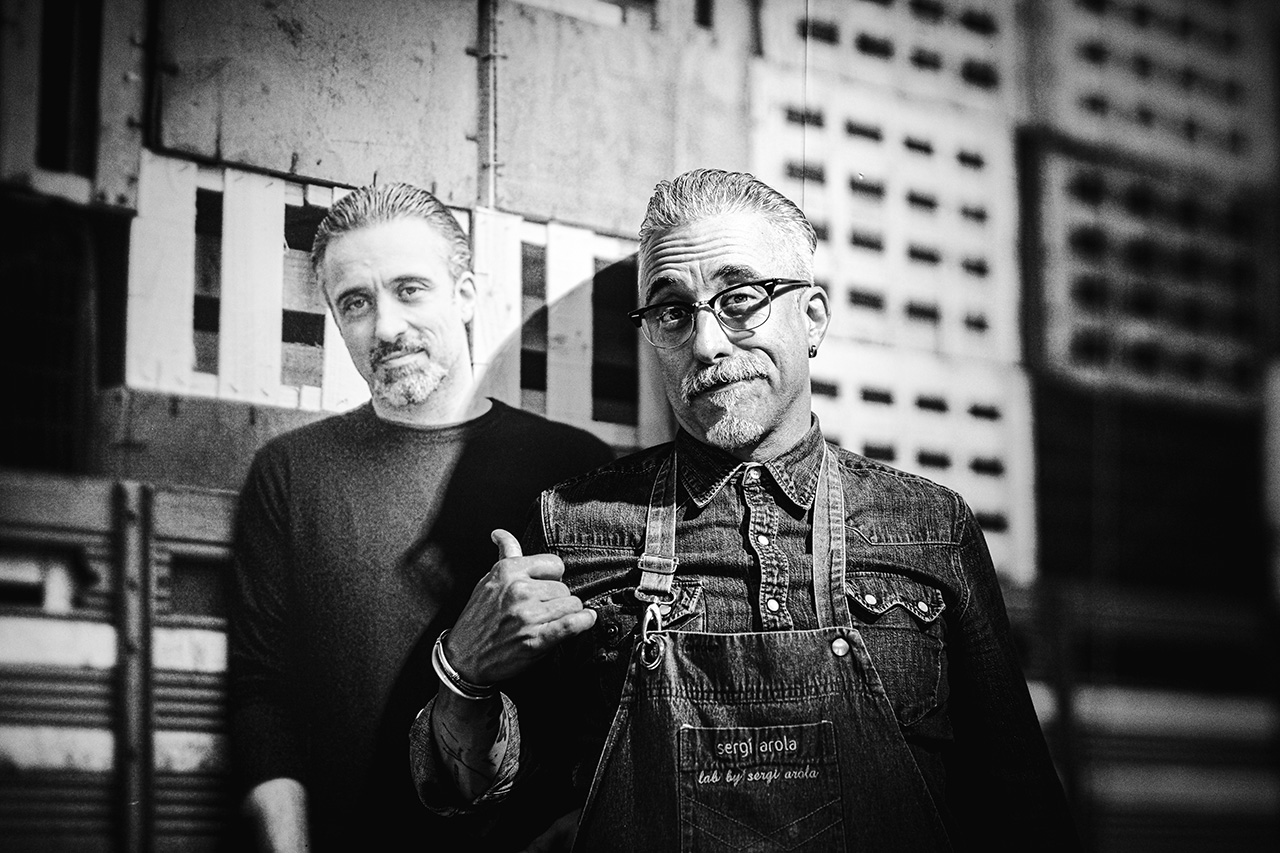 A COOL TEAM
SERGI AROLA
CHEF
Charismatic. Catalan. 1968. Rebel with a cause.
Enjoys motorbikes, Spain, Portugal, India and the world.
A Rock 'n' Roll star with a wild culinary soul.
He gained his position thanks to experience with renowned chefs such as Ferran Adrià of the "el Buli" and the acclaimed Pierre Gagnaire.
Chef Sergi has launched dining concepts in cities like Abu Dhabi, Mumbai, Verbier, Santiago de Chile,Barcelona and Madrid and became an international culinary sensation and television personality with Master Chef and many other programs .With his stamp on a variety of award-winning restaurants Sergi Arola has achieved what so many are keen to gain… international fame.
The Chef who made his name a brand.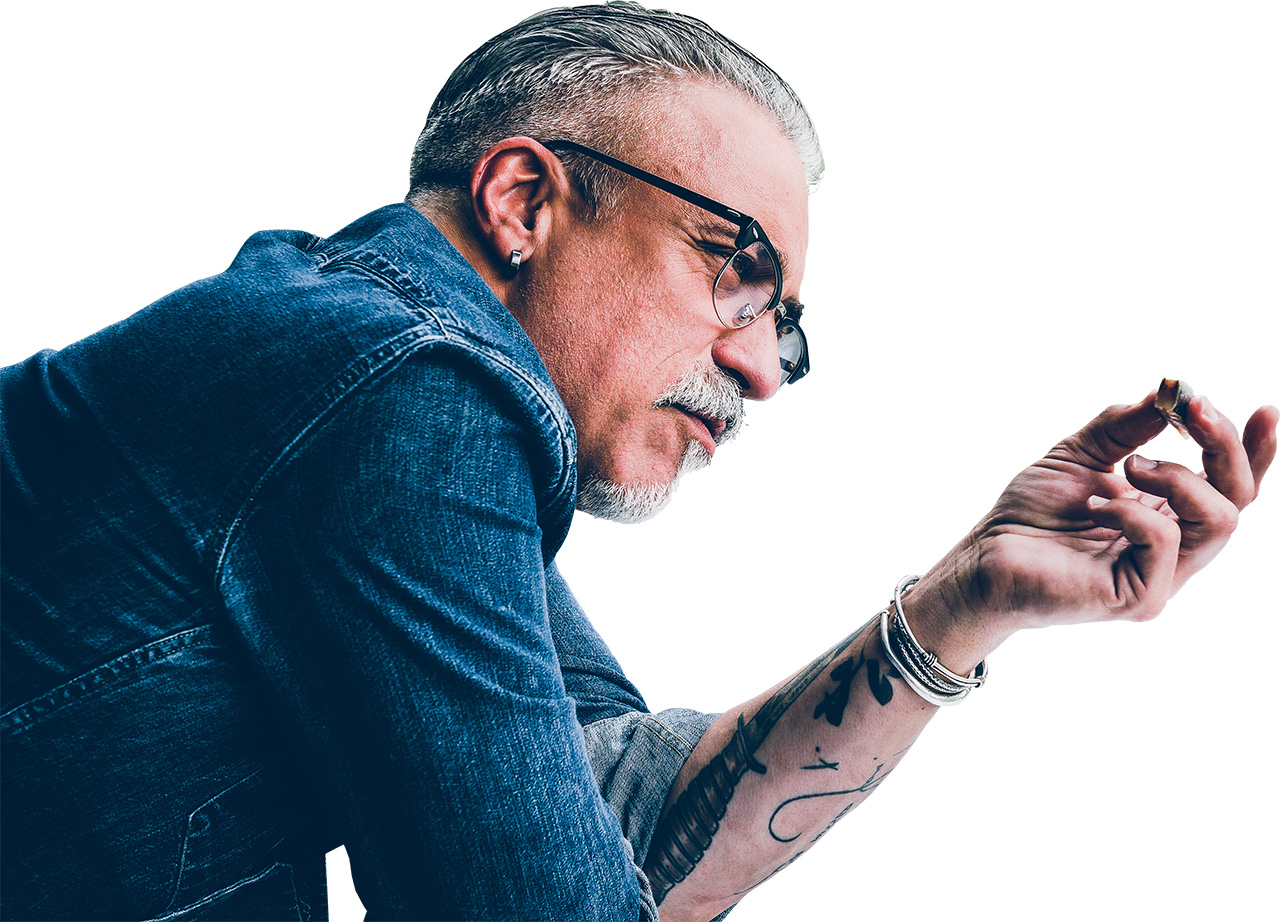 VLADIMIR VEIGA
RESIDENT CHEF
Heading the kitchen at LAB is chef Vladimir Veiga, who has gained inspiration from experience at Vila Joya and Fortaleza do Guincho.
Cape Verdean. 1992. Former professional football player. Passionate about sports.
Sergi Arola's right-hand man. Talented and creative.
"A Michelin star is the pinnacle achievement of any kitchen and it is a momentous tribute to everyone who has helped contribute to LAB's reputation for excellence and innovation. We will continue to strive for perfection." said Chef Vladimir.
Contemporary cuisine with seasonal ingredients and a Portuguese touch.
A perfect fusion of talent and culture.
Media / Gallery
LIGHTS. CAMERA. NEWS. LAB.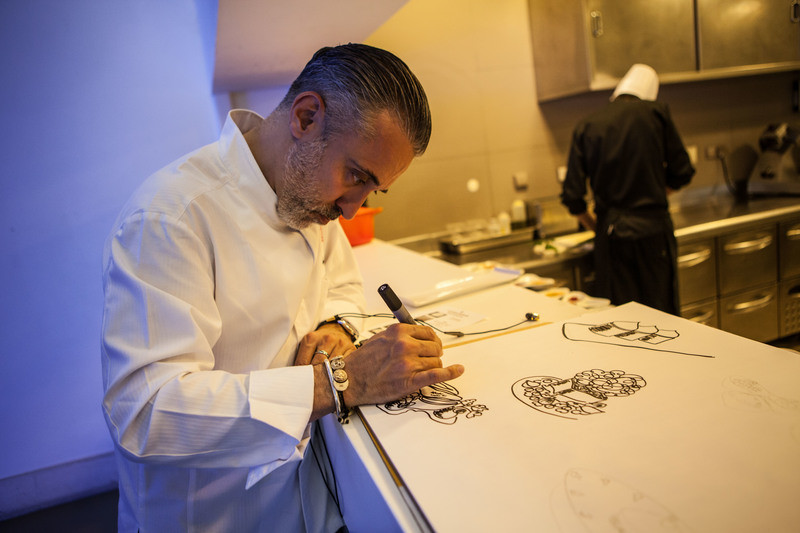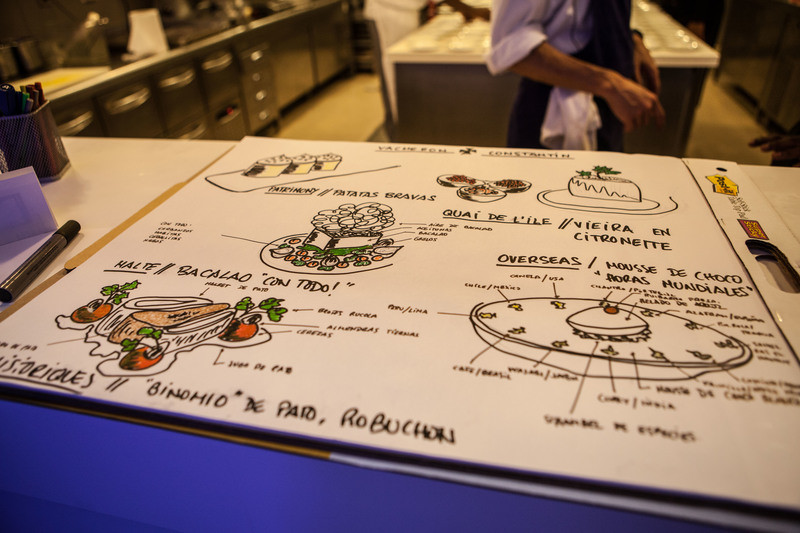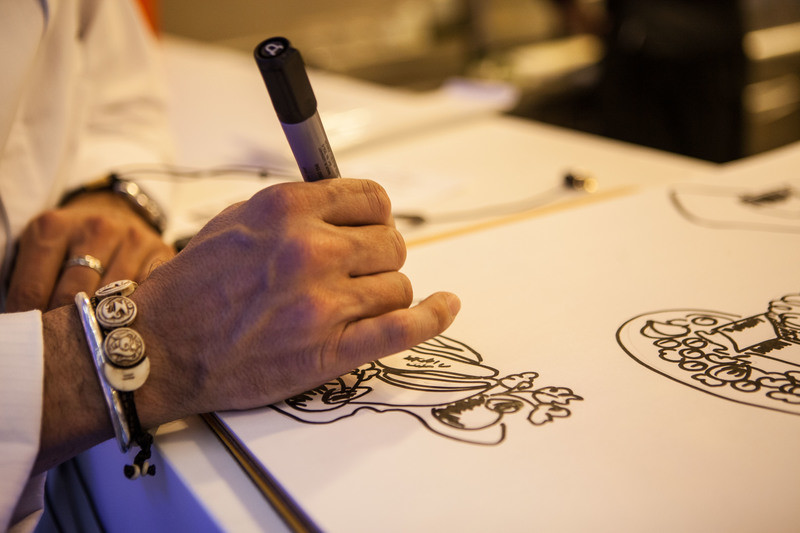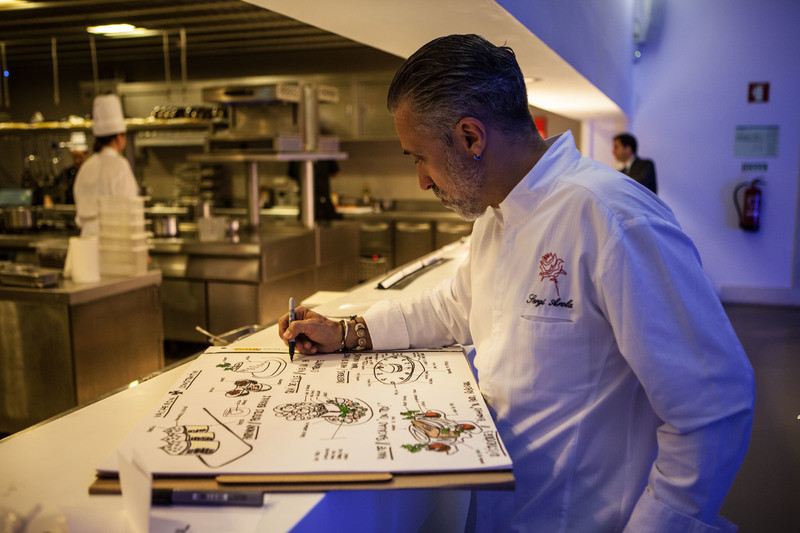 ESTRADA DA LAGOA AZUL
LINHÓ SINTRA - PORTUGAL
Booking
Open for dinner from Wednesday through Saturday 7:30 pm - 10:30 pm
(last reservation at 8:45 pm)